Christmas Gifting for.. Him
All of our planet-friendly gift ideas in one place, so you're sure to find something ideal for everyone - besties, parents, partner, boss and even your doggo! We start off this edition with...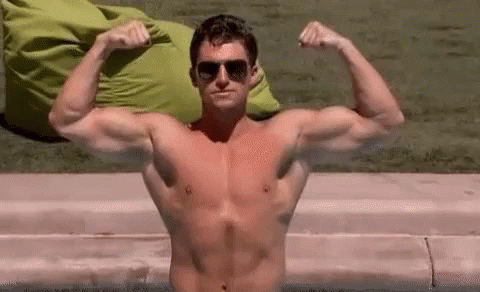 Gif credit: Tenor
 The Man in your Life
We know that it's really difficult to shop for guys. It's time to nudge him into refining his self-care experience while keeping it practical and fuss-free. Our curated range features everything he will need to get started on a sustainable and minimal grooming routine, and keep him looking AND smelling fresh from head to toe! 
PS: These suggestions are actually the common items purchased by our male customers and hence these are our special insights into what they might want =) 
Let's break it down! 
CHARCOAL FACIAL BAR - for a clear complexion
This long lasting facial bar uses the powerful cleansing properties of Activated Charcoal and Tamanu oil to detoxify his skin of impurities and help control acne. The combined astringent properties of Peppermint + Tea Tree help to minimize the appearance of pores.
Shop this here
ASH SOLID SHAMPOO - for clean and soft hair
A clarifying solid shampoo designed to remove daily grime and product build up from his hair and scalp. He can enjoy a deep cleanse with this recipe of detoxifying Activated Charcoal, Neem and Vetiver oil. Great for active guys who exercise often or simply perspire a lot! 
Shop this here
GINGER SOLID SHAMPOO - for the ones who are panicking about hair loss
We all know that hair loss is one of the greatest fears of all men. This shampoo bar is formulated with a specialized blend of herbs to combat hair loss and prevent further environmental damage. The formula features a high concentration of Stinging Nettle, Gotu Kola and other nourishing herbs to stimulate the hair follicles and boost hair growth.
Shop this here
MARSEILLE SOAP CUBE - for all-day freshness
If your guy is the fuss-free type who likes to use one soap bar from head to toe, we have just the thing to recommend! This soap cube is made with 72% cold-pressed Olive Oil and hypoallergenic, making it perfect for every skin type. It has a satisfying smooth texture and almost no scent - perfect for the man who is looking to stay fresh without a strong fragrance in his bath products. 
Shop this here
PYRAMID SOAP DISH - Sustainably Stylish
Help him keep his soaps and shampoos dry on this smartly designed soap dish. Made of lightweight and durable silicone, the dish is slanted at a slight angle to allow full drainage of water, and its grid design ensures that the soap never gets stuck on it - causing a mess. Greys and Blacks are the common favourites as voted by our male regulars! 
Shop this here
We hope that you found this little gift edit useful. Drop us a message on instagram or email us at contact@oasis-skin.com to get more ideas on how to customise a great gift package! 
Next... our gift guide for your Besties! 
---