Conscious Gifting this Christmas: Packaging
Let's talk packaging.
Credit: Giphy
Did you know that the average household will get through four rolls of wrapping paper? And don't get us started on other products like sticky tape, foil, plastic, ribbons and glitter – meaning that plenty of Christmas packaging still goes straight into the bin. We have 1.37 million households in Singapore - just imagine how much waste is created just on the gifting front!
With this in mind, we have brainstormed for ideas on how to ensure that all our gift packaging can be reused, recycled or compostable, without compromising on that irreplaceable excitement of unwrapping presents. Not forgetting aesthetics too! We can be eco-conscious but we are only human - nobody likes to receive their gift in a stained shoebox.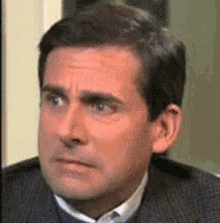 Credit: Tenor
Here is a rundown on all of packaging we have in store for Christmas this year! 
Cotton Produce Bag, Cotton Drawstring Bag: Reuse
These bags can be reused at the supermarket, to store your smaller items and to carry with you when you are on the go. Some items that you can store inside these cotton bags include your mask, headphones, charging cables and more. 
Tissue Gift Wrap: Compost
Made from a combination of bio-based polymer and plant material, our tissues are certified compostable in 180 days in your home compost bin! Plus the design has been printed with soy ink! Soy inks are an eco-friendly alternative to petroleum-based inks, made from soybeans, a renewable resource.
These tissues have been used to wrap our soaps and shampoos, and used together with recycled brown paper for a sturdier gift wrap for bigger packages. We will continue to use these tissues post Christmas to ensure that there is zero wastage! 
OASIS Logo Sticker: FSC-certified
Our paper stickers are made from cellulose fiber where the active acid pulp is eliminated during processing. The pulp is also lignin- and sulfur-free, meaning that our ink won't transfer from the stickers and the paper won't leave behind any of these chemicals when decomposing. It is similarly printed with soy ink! 
Solid Shampoo/Conditioner Box: Recycle
We have created these boxes out of the need to not only protect the product during delivery, but also to include important information for the first-time user through the labels that are affixed onto the boxes. Please let us know if you do not require them when selecting the product and we will exclude them. We will instead use recycled boxes to ship them to you! Alternatively, save them aside and pass them back to us when you next visit the Beauty Kitchen =)
Christmas Cards: FSC-certified Paper
We are not perfect, and these cards we have created cannot be reused or recycled. But we felt that handwritten cards were essential to Christmas gifting - to keep it personal with the special people in your life. And we hope that you will take this opportunity to pick that pen up to write something down, even if it is simply a "Merry Christmas" and "Love". 
Other cute ways to do your own gift wrapping
Photo credit: The Art of Simple
There are also many other ways to use more sustainable methods of gift wrapping, like using fabrics (to do a pretty furoshiki wrap), recycled magazine pages or simply reusing your gift wrapping from the previous years! Here is a cool guide to the different ways to use fabric to wrap your gifts! 
Photo credit: Government of Japan
We are constantly on the lookout for better ways to improve the way we do things at OASIS and we welcome any feedback from you to help us build a better, more sustainable homegrown company. It has been a great journey with all of you this 2020 and the team wishes you a very Merry Christmas, and a HAPPY upcoming 2021 =) 
---