Natural Hair Rinses: A How to guide - 3 min read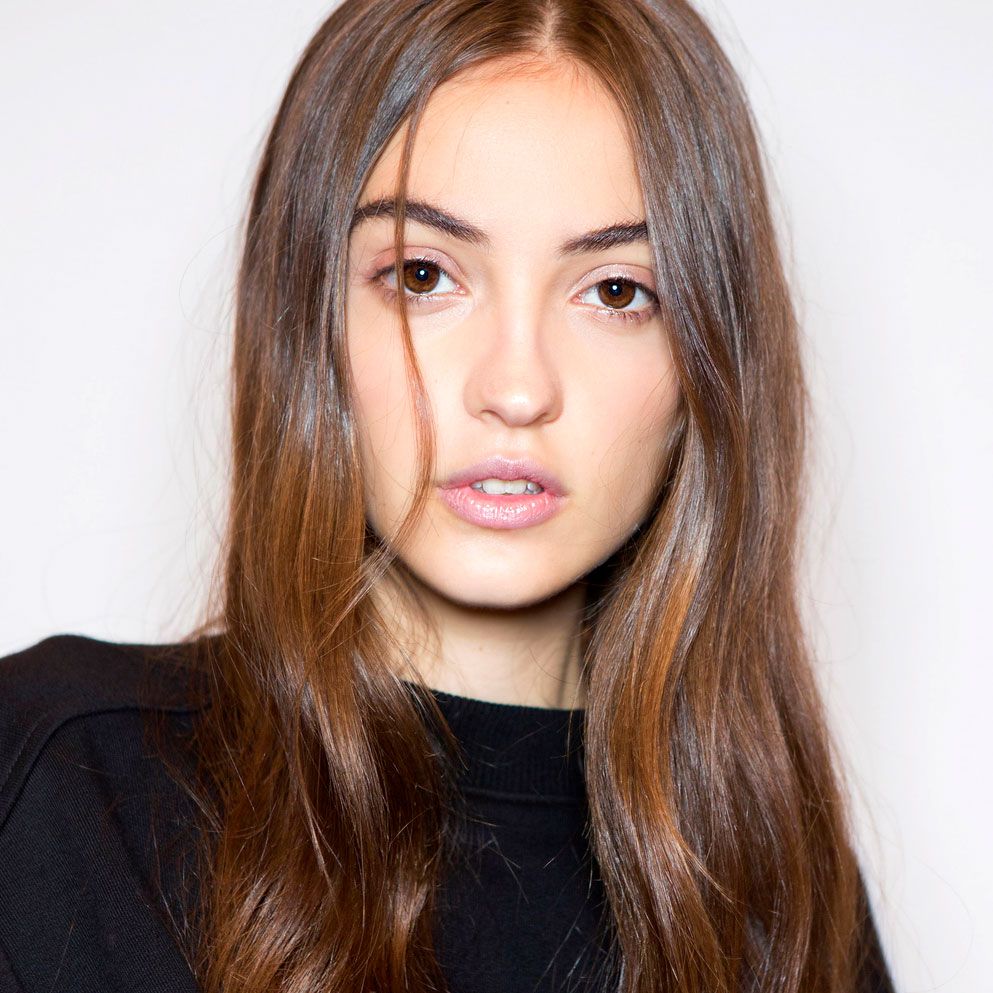 Photo credit: Cosmopolitan
Healthy gorgeous hair is the holy grail. However, with factors such as sun damage, pollution, chemical treatments and heat, it's no wonder that our hair (and scalp) is crying out for some pampering. We are here to share with you the reasons why a regular hair rinse is essential to maintaining healthy hair, and some easy DIY recipes to try out at home!
WHAT IS A HAIR RINSE? 
We've all heard of hair treatments, hair masks and hair oils - but what about hair rinses? It's exactly what it sounds like - a natural solution to rinse our hair after a good 'poo and conditioning. It doesn't need to be complicated - just everyday pantry ingredients will do the trick! 
WHY YOU NEED TO TRY A HAIR RINSE
Here is a list of reasons for why you should try it.
Hair rinses can make your hair glossy!
Rich in nutrients that can help nourish your scalp
Stimulates your scalp to encourage hair growth
They can also help balance oil production and prevent dandruff
They serve as a gentle post-shampoo cleanser to unclog your follicles
Read on for some easy-to-source pantry ingredients to brew your own hair rinse, and easily create your very own hair spa for your next self-care ritual!
HOW TO: HAIR RINSE
Always do this on a clean scalp! After washing off the shampoo, try letting a hair rinse run through your scalp and hair as a final step in place of your conditioner. Massage gently into your scalp and hair. You may leave this to soak for 30 minutes before washing it off, or simply squeeze the excess liquid off your hair and not rinse it out. You may go about your day till your next wash!
Here are some ideas for basic hair rinses you can try out! 
4 Easy DIY Hair Rinses!
1. BLACK TEA RINSE - Hair loss prevention/Stimulates hair growth
Photo by Cherilyn Ho
You will need:
1-2 tea bags of black tea (such as Lipton or any English Breakfast Tea) 
1 litre of hot water
Spray bottle (optional)
Directions:
Let the black tea bag(s) steep in 1 L of boiling water. Let cool completely. Remove the tea bags from the solution and use immediately. You can also pour this into a spray bottle to enable a more even rinse. 
Benefits: Black tea contains a high level of caffeine - which inhibits the production of DHT, a hormone that causes hair loss. It also stimulates blood flow to your scalp to encourage hair growth. Tea is also a rich source of anti-oxidants that will remove toxins and ensure your hair follicles are clean and healthy.
Beauty tip: You can use the cooled tea bags as a compress over your eyes to reduce puffiness! To use a cold compress, leave them in the fridge overnight and use them the next morning for bright, shining eyes.
2. ALOE VERA HAIR RINSE - Condition Dry Hair and/or Soothe Irritated Scalp
Photo by Cherilyn Ho
You will need:
1 slice of fresh Aloe vera/ 2 tablespoons of Aloe Vera gel (make sure that this does not contain additives)
1 litre of warm water
3-5 drops of soothing essential oils  - Lavender, Ylang Ylang, Geranium etc
Directions:
Mix the fresh aloe vera/aloe vera gel into 1 L of warm water. It is recommended to use this as a leave-in hair conditioner. 
Benefits: Aloe vera is known to be ultra-hydrating and also helps to soothe redness and irritation. The solution will coat your hair strands to give it that extra strength and shine. This rinse will also reduce the appearance of split ends. 
Beauty tip: You can also use this as a hydrating face mask and leave overnight.
3. RICE WATER RINSE - Frizzy/Brittle Hair (SKII hack!)
Photo by Cherilyn Ho
You will need:
1/4 cup of uncooked rice (white, brown, basmati)
1 litre of water
Directions:
Wash the rice to remove any impurities and dirt. Then soak the rice in 1 L of room temperature water to obtain a pale, cloudy rice water. Do not keep this solution for more than 24 hours - it could start to get funky!
Benefits: Rice contains many minerals and vitamins that are nourishing to your scalp and strengthen hair follicles. The mix will also coat your hair with a layer of starchy rice water that will help to detangle and smoothen hair. Some even use rice water as a natural conditioner!
4. APPLE CIDER VINEGAR (ACV) RINSE - Oily Scalp/Dandruff
Photo credit: The Nourished Life
You will need:
1 part organic Apple Cider Vinegar (with the Mother - look out for this on the label!)
4-5 parts water
Bottle (for storage in the fridge for future uses)
Directions:
Dilute the ACV with the specified volume of water and pour into a spray bottle. Divide your hair in parts and spray the solution onto your scalp, focusing on parts that are particularly irritated. Massage it in and leave it to soak into your scalp for 15-30 minutes. Rinse off after. (You will want to anyway because the smell is...overwhelming)
Benefits: Due to its acidic nature, an ACV hair rinse will help to restore a healthy pH balance to your scalp. It can help to clear out product build up and prevent bacterial infections, thereby reducing and even eliminating dandruff issues.  
Beauty tip: This solution can also be used as a basic skin toner for tightening pores and balancing out skin pH. Just remember to store this in the fridge and discard after 3 months. 
Warning: Always dilute ACV - Its concentrated state is too acidic and can burn your skin/scalp! 
Experiment and explore
There are no rules of hair rinsing! Feel free to add a few drops of essential oils to your hair rinse for some soothing aromatherapy. You may even create a more concentrated version of the hair rinse and store it in a spray bottle to spray onto your scalp! We also spied several beauty blogs recommending a Coca Cola hair rinse (?!)
Our take? Its high sugar content will become a sugary mess and give your hair a tousled look. So perhaps it's a good alternative to texturising sprays. Try it and let us know! 
Photo by Beauty Glimpse
We hope this has inspired you to explore the world of hair rinses and to try out the different hair rinses for stronger, smoother hair :)
---