Hurrah to surviving 2021! Next year will finally be the year we go back to normalcy...(deja vu?) Regardless, we march on. 
If you have been following us thus far, you will notice that we are now offering more than just OASIS products, and that there are a growing number of brands within our space. Why are we doing this? Are we not just bringing in competing brands that will dilute our brand value? We are here to explain simply why this is happening - and to share with you our vision for the future! 
To put it in a nutshell, OASIS is both a Maker as well as a Curator of other Makers - brands that share our ethos of creating goods that are gentle to our bodies, and respectful of the environment. 
MAKER
You can bet that we will continue to make fresh vegan goodies in our Beauty Kitchen. We love creating, and we will continue to work on expanding our range of products always with a focus on what you have requested for!
The recent informal poll we did on instagram where we asked you to tell us what you want for 2022 has given us invaluable insights, and we are always grateful for this open dialogue.
What you like from our existing range, what you didn't, and what else we can create/offer to help you adopt the ultimate lifestyle that gives you joy and satisfaction. You have given us much love and we are ever so thankful for all the support we have received from everyone since we started in 2018!
Here is a sneak peek on what we will be working on for 2022:
More flavours of -
a) Solid Shampoos b) Bar Soaps c) Head to Toe Magic Powder Wash d) Lip Balms e) Nail Polish colours (CNY Spoiler - we have some lovely reds coming your way!)
The Beauty Kitchen will continue to develop - 
a) Liquid Refillable Shampoo and Conditioner
b) Perfume, Room Sprays, Poo Drops and possibly...Candles? 
c) Deodorant in a Spray format
d) Vegan Make up (We will try.....)
e) Dental hygiene products like toothpaste and mouthwash (We will also try..)
LOW WASTE HOME & LIVING
We started our curation with the Marseille Soap from Savonnerie Fer a Cheval back in 2019. In case you can't tell, we are obsessed with these moss green cubes of magical goodness. Founded in 1856 in Marseille, Fer à Cheval is the oldest and one of the very last remaining soap factories in France that continues to produce traditional Marseille soap. We discovered them on a trip to Marseille when we paid a visit to their factory. 
Made of 72% olive oil, this incredibly versatile soap is 1) gentle 2) natural 3) moisturising 4) anti-bacterial and yet insanely 5) effective. It works as well to clean your body as it cleans your home, and even your plants! Read more about the different ways to use the soap in this blog post
Us using the Marseille to wash up our oily beakers in the Beauty Kitchen!
We worked hard to introduce this soap, and their full range of bath and home cleaning products to all of you. We liked that they take care to exclude many cheap and harmful ingredients that most commercial products contain, while ensuring that their scented products are made only from fragrances derived from nature. Their range of goods enables a low waste way of living. Many of you loved their products, and started to change up your habits by even making your own laundry liquid out of soap flakes and baking soda! The olive smell took a little getting used to, but you embraced it, and some of you even became obsessed with it (you know who you are!) 
ECZEMA
Another issue we wanted to tackle was offering more solutions for eczema and acne. A close friend of ours who is very much into natural soaps introduced us to the Aleppo soap. He has really sensitive skin and is therefore is very careful with what he uses in his bath routine.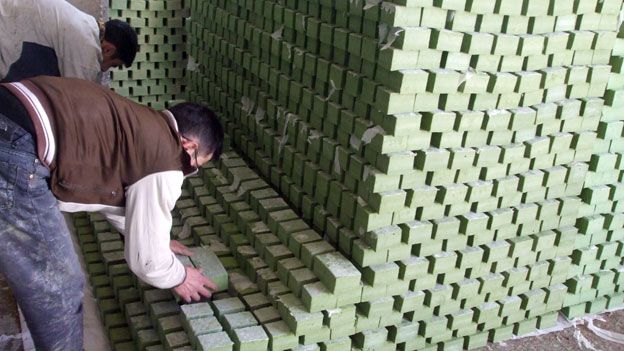 He shared that this soap is a fragrance-free and plant based soap first discovered over 2000 years ago in the city of Aleppo, Syria. Widely acclaimed for being among the best remedies for all sorts of skin issues, especially eczema. 
And the secret is in its laurel oil content
Read more about aleppo soaps and why they are beneficial healing soaps in our blog post here
We were intrigued and it got the ball rolling on where we can find the best maker of Aleppo soaps to offer in the store! Once again, we did a full search by asking around and researching, and was introduced to Madame Akila Mansour - a passionate Syrian soap maker based in France! We visited her factory and was warmly invited in her home after for a calming herbal tea, as she regaled stories of staying up to watch over her soap manufacturing, to her childhood in her home country.
It was also through Madame that we learnt more about Nigella oil, and how it was used as a natural remedy for every skin ailment from inflamed skin conditions to mosquito bites and open wounds. 
Suncare
Spot the cute purple stripes! That's tinted sunscreen (we have that in store)
We have lost count on the number of times many of you have asked us if we make sunscreen, or can recommend one. Like you, we were always on the lookout for a good quality mineral sunscreen that provides enough coverage without being too thick for our humid country! Most sunscreens available here tend to be chemical sunscreens, which are admittedly lightweight and easy to apply. However, we found it really hard to find one with an ingredient list that could satisfy our concern for both skin and environmental safety. We did an entire post on choosing the right sunscreen here if you want to read about it!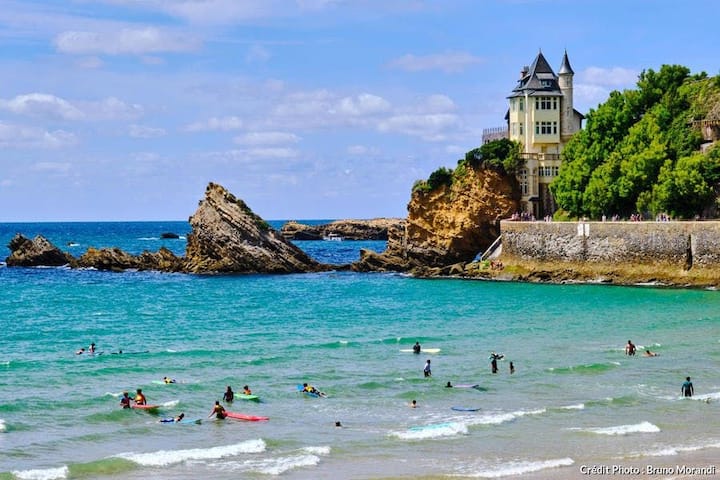 That is where Laboratoires de Biarritz comes in! Hailing from a coastal region in France with a big surfing scene, where locals spend most of their time under the sun, this is a brand that knows what people need for adequate sun protection. Founded by surfers, Laboratoires de Biarritz (or call it LDB if the name is too complex!) creates all of its products in-house using marine extracts sustainably harvested from the Basque coast - all patented after intensive research done to certify its benefits. If you click on the DESCRIPTION tab of every LDB product on our website, you will find the names of each of these extracts, and links to the great properties they offer. 
Why do we not make it ourselves?
This is because sunscreen is a highly technical product, and as a small company, we simply do not have the facilities to research and test the efficacy of the product. Testing for SPF is a big part of sun care, and most small producers will not be able to assess this on their own. 
We have done our homework, and we know our limitations. It is important to understand what can be made with a simple list of ingredients, and what should be left to bigger companies with the know-how and lab facilities. LDB is an established company in France that is rigorous with their testing, with a strong brand DNA on being conscious of their environmental impact on marine life. This is a match made in heaven, and we are on Cloud 9 to have the opportunity to be their partner in Singapore. 
They have an awesome range of skincare that is also available on our website and in both our outlets at Joo Chiat and Tan Boon Liat. We will soon be rolling them out across our stockists in 2022 as well so you will be able to purchase their products nearer your home hopefully soon! 
WOW we did not expect this post to be so long but we have so much to say (as always). Please come to us if you have any questions about any of the products we carry, or if you simply need some advice on what to choose. We are more than happy to help you out both online and in our stores. We will also soon be rolling out online bookings for a private consultation to enable you to have more time to speak with one of our friendly ambassadors. We are here to serve! 
Have an awesome finish to 2021 and cheers to the new year!
---